PRODUTIVA SMOPYC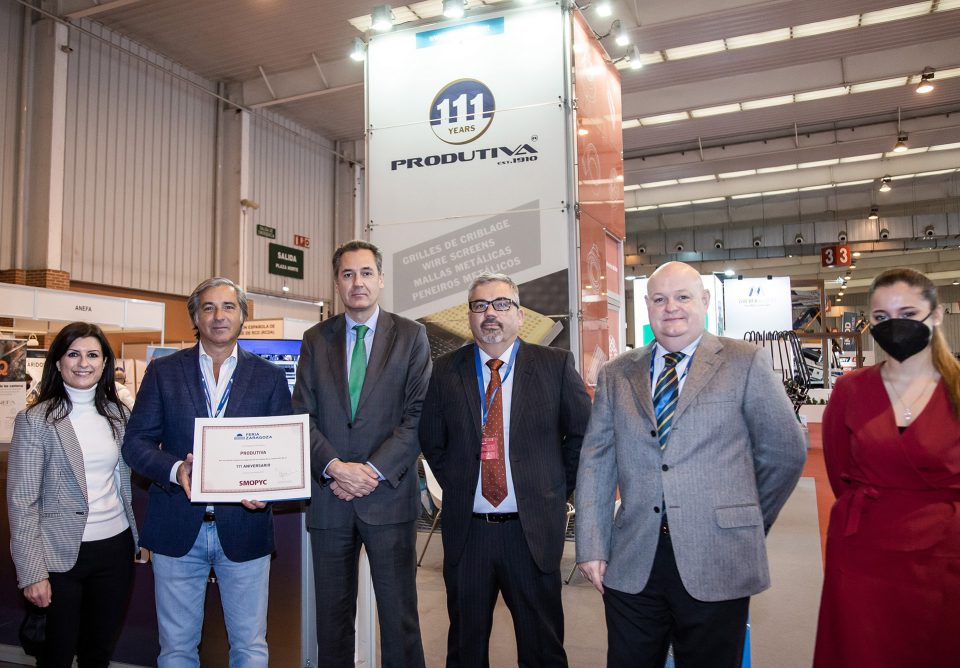 PRODUTIVA RETURNS TO INTERNATIONAL EXHIBITIONS
From 17 to 20 November, PRODUTIVA was present at the SMOPYC 2021 International Fair in Zaragoza, Spain. A very complete edition, with 52,127 entries, which closed with a very positive assessment from all visitors and exhibitors.
SMOPYC, the International Trade Fair for Machinery, Construction, Extraction and Public Works is one of the sector's main fairs, held every three years at the Zaragoza Trade Fair Centre. During these days, Zaragoza becomes a meeting point for business and for the exhibition of the latest technology in these fundamental sectors and engines of the economy.
Produtiva was present once again. Many contacts were made, orders received and agreements for future business. A success, according to Cassiano Gouveia, Co-CEO "I would like to highlight the direct contact with clients and visitors, the opportunity to present the latest developments in the fair and the excellent organization that allowed us to leave the fair with results and perspectives of future business".
PRODUCTIVE HONOURED AT SMOPYC 2021
The Feria Zaragosa, presented and surprised the Portuguese company with a tribute and a diploma of recognition for its 111-year business career.
A tribute that Cassiano Gouveia was keen to thank, promising to continue to evolve. "We were not expecting it and we are very pleased and touched by this homage, which is the recognition of all Produtiva's employees, suppliers and clients. In the year it celebrates its 111th anniversary, PRODUTIVA presents itself as a reference in the markets, its products being a qualitative benchmark and, increasingly, the company is positioned in the leadership of technology and product innovation, processes and positioning, in a constant evolution for more than a century."