Produtiva distinguished as PME Líder 2022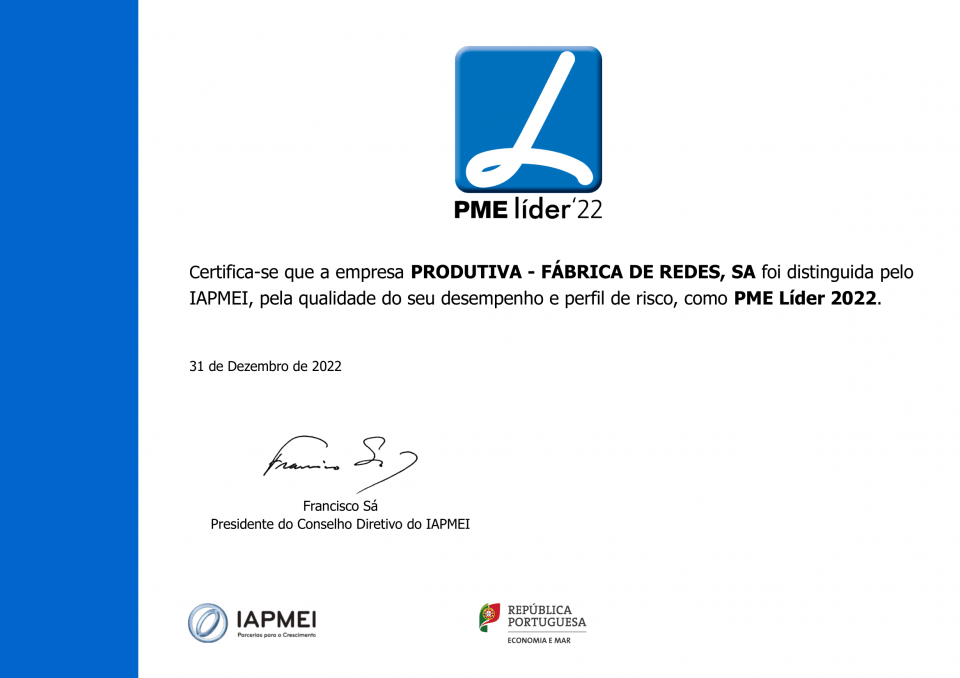 It is with pride that we communicate the renewal of the PME Líder status, following the quality, performance and risk profile that the company presents year after year, based on the best rating notations and economic-financial indicators.
The PME Líder Seal was created by IAPMEI in a partnership with Turismo de Portugal, the Guarantee Societies and the main banks operating in Portugal, with the aim of distinguishing companies with superior performance profiles, giving them notoriety and creating financing conditions for them to develop their growth strategies and reinforce their competitive base.
This conquest is a stimulus in the continuation of business dynamics that contribute in a sustainable way to the creation of wealth and the growth of the Portuguese economy.
> SME EXCELLENCE STATUS
Produtiva also belongs to the restricted circle of Portuguese companies with the highest qualification of SME Excellence, which adds more demanding criteria to business performance.
More information about the company and its 113 years of existence can be obtained on the institutional website www.produtiva.net as well as through the company's social networks.