PROMPT PAYMENT COMMITMENT – PRODUTIVA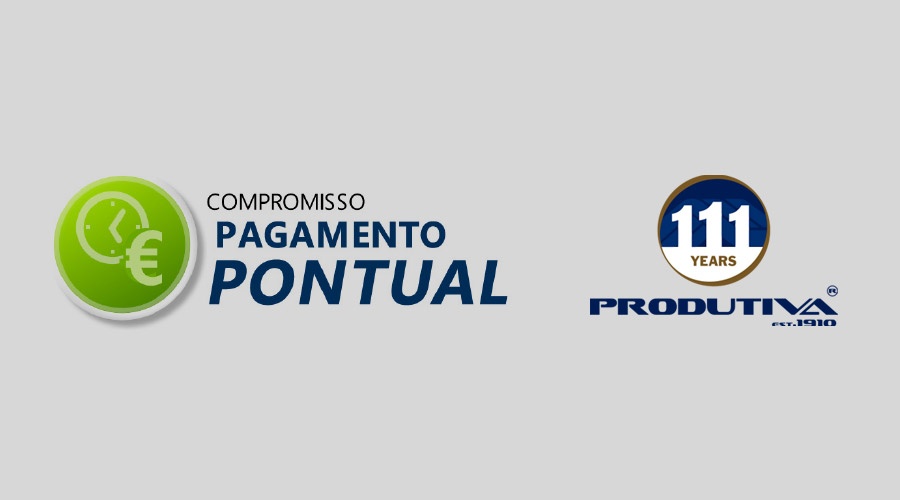 In order to promote social responsibility and financial sustainability, PRODUTIVA joined the "Prompt Payment Commitment" initiative. This initiative, promoted by IAPMEI, aims to assume the commitment to pay suppliers on time, and thus contribute to the sustainability of the Portuguese economy.
Why this initiative
According to current informaDB data, 84% of Portuguese companies do not meet their payment deadlines. Although it seems basic in the business world, this culture of indulgence and "compassion" in the economy, can end up becoming a threat to the lives of companies. This irresponsibility rooted as a cultural factor must be countered, as many small and medium-sized companies may go bankrupt for the same reason.
Promoting Partners: Caixa Geral de Depósitos, Order of Certified Accountants, IAPMEI, CIP, Apifarma, ACEGE and Informa.